POM cleaning magnetic piston
Продукция
<
POM cleaning magnetic piston
POM cleaning magnetic piston is the equipment for fine cleaning of the cavity of operating pipelines from liquid and solid contamination, including metallic impurities.
It is suitable for cleaning gas, condensate and oil pipelines. It can be used for the cleaning followed by the passage of diagnostic tools to obtain information on the conditions of the pipeline wall, such as the presence of internal defects, corrosion damage, etc.
When used regularly, the cleaning piston can maintain a pipeline hydraulic efficiency factor of up to 99%.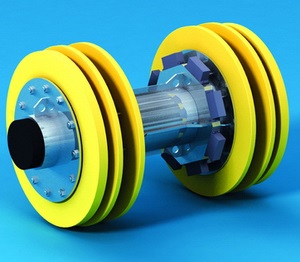 POM pistons are designed for multiple uses.
By ordering the POM cleaning magnetic piston, you get the equipment with increased service life.
This is achieved through the use of imported polyurethane materials that are more durable compared to their domestic analogs.
Technical Specifications POM
| Name of the main parameters | POM-500 | POM-700 | POM-1000 | POM-1200 | POM-1400 |
| --- | --- | --- | --- | --- | --- |
| Nominal diameter of pipeline DN, mm | 500 | 700 | 1000 | 1200 | 1400 |
| Minimum turning radius, mm, 3DN | 1500 | 2100 | 3000 | 3600 | 4200 |
| Operating pressure, kgf/cm2 | 75 | 75 | 75 | 75 | 75 |
| Number of magnets | 4 | 8 | 12 | 16 | 16 |
| Weight, kg | 350 | 680 | 880 | 1240 | 1670 |