KZZ-80 shutoff protection valve
Продукция
<
KZZ-80 shutoff protection valve
Shutoff protection valves of the KZZ-80 type are designed for the complete elimination of non-aggressive gas leakage through the shutter of shutoff valves on the discharge gas vents of main gas pipelines.
The valves are mounted directly behind the shutoff valve, such as the gate or ball valve of the discharge gas vent of the main gas pipeline or bypass.
The valves are made in the climatic design "U" category 1 according to GOST 5150-69.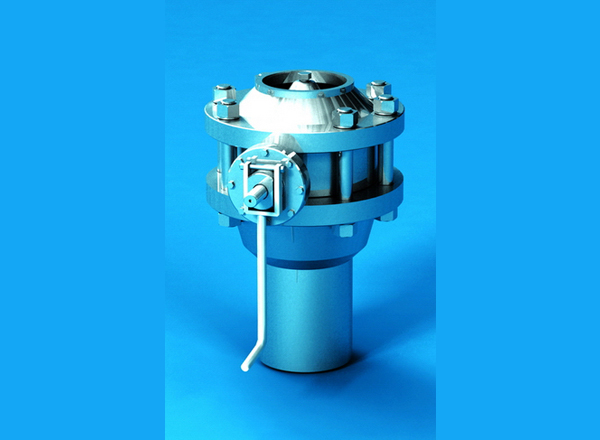 You can order the KZZ-80 shutoff protection valve for installation on the main pipeline or the bypass lines of the gas distribution station, to eliminate gas overflow.
The shutoff valve K33-80 is produced in several modifications. You can order protection equipment for pipelines of nominal diameter.
Technical Specifications KZZ-80 shutoff protection valve
Name of the main parameters
KZZ-80-50.У1
KZZ-80-80.У1
KZZ-80-100.У1
KZZ-80-150.У1
KZZ-80-200.У1
КZZ -80-300 .У1
Nominal diameter DN, мм
50
80
100
150
200
300
Nominal pressure PN, кгс/см2
80
Type of connection to the gas pipeline
For the discharge gas vents - for the butt welding For the bypass lines - flanged according to GOST 12821-80
Overall dimensions:
Face-to-face length for but welding. mm
350
370
370
425
450
870
Maximum diameter, mm
200
327
375
400
460
595
Width with handle, В,mm
385
520
520
590
650
750
Weight, kg
30
90
135
190
250